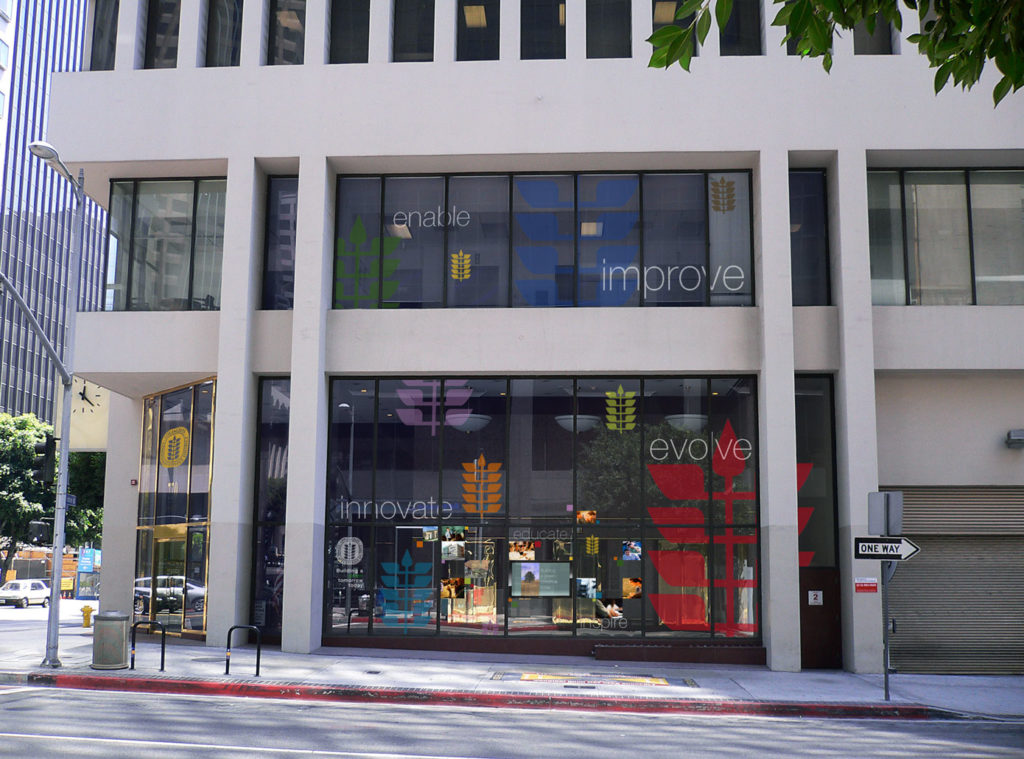 Over the past seventy-seven years LACCD served as educator to more than three million students. Affordable, accessible and practical, the LACCD offers opportunity to all.
Our rebranding initiative intended to showcase the district's new direction towards sustainability and innovation.
Our doors are wide open for a diverse student population eager for skills, knowledge and upward mobility.
LACCD educates almost three times as many Latino students and nearly four times as many African-American students as all of the University of California campuses combined. Eighty percent of LACCD students are from under-served populations.
Ethos Factory has helped develop several aspects of the new brand identity and communications. Here are some categories of the work we produced:
Functions:
Project Management, Creative Direction, Art Direction, Executive Production, Print Production
Materials Produced:
Corporate Communications: Resource Recovery Initiative; Websites; Technical manuals.
Corporate Identity: Logos; Corporate Identity Study.
Retail Concept: Window displays; Building graphics; Store design.
Special events materials: Invites; Digital slideshows; Merchandising.
Large-format graphics: Headquarters branding campaign installation.
Project Gallery
Creative Strategy Presentation